ROOF TERRACE – THE MESMERIST, BRIGHTON 2018
Barracuda shopfitters has experience in fitting everything from pubs, restaurants and cafes, to hairdressers, hotels and other commercial properties. Offering a fully design driven service, or following a client's specific idea, Barracuda is at the forefront of the industry across the south coast. With over 20 years of experience, during which time we've built up a string of lasting relationships with skilled craftsmen, Barracuda offers a quality service in both the license trade and in high end domestic projects. We can offer project management services, where we carry out a project from concept to completion, or we can work closely with an architect's design, to ensure that it's followed exactly.
Originally formed by Dave and Briggs, Barracuda has grown over the years increasing our client base and gaining a reputation for a top quality end product and a simple but effective business ethic. Whilst 90% of our core business is in the license trade, ranging from large, extreme structural projects, to smaller more artistic exhibitions, we do still take on a number of more elaborate and exciting domestic jobs. On top of this, we're always looking to take on more creative and ambitious projects that spike our interest and allow our team to work on new and innovative designs.
In the last two decades, we've surrounded ourselves with a honed team of highly skilled tradesmen, suppliers, designers and architects. This means we've got access to every resource required to ensure each job is carried out to the highest standards. The depth and scale of our completed works is immense, and our portfolio is filled with exciting, innovative and interesting projects.
We take great pride in helping our clients to achieve their vision. And we can offer to make your idea become a reality, taking on the job from start to finish. You can simply rip a page from a magazine, and our team can work to bring it to fruition, designing the project and carrying out every last task until it's complete. We're also just as happy to work closely with clients who have an architect's design that needs to be followed to a tee. We're dedicated to helping people create interesting spaces.
Here are a selection of our latest projects.
 Using our vast range of expertise we can carry out general refurbishment work on domestic, licensed or commercial premises, whilst also being able to take on larger renovation tasks.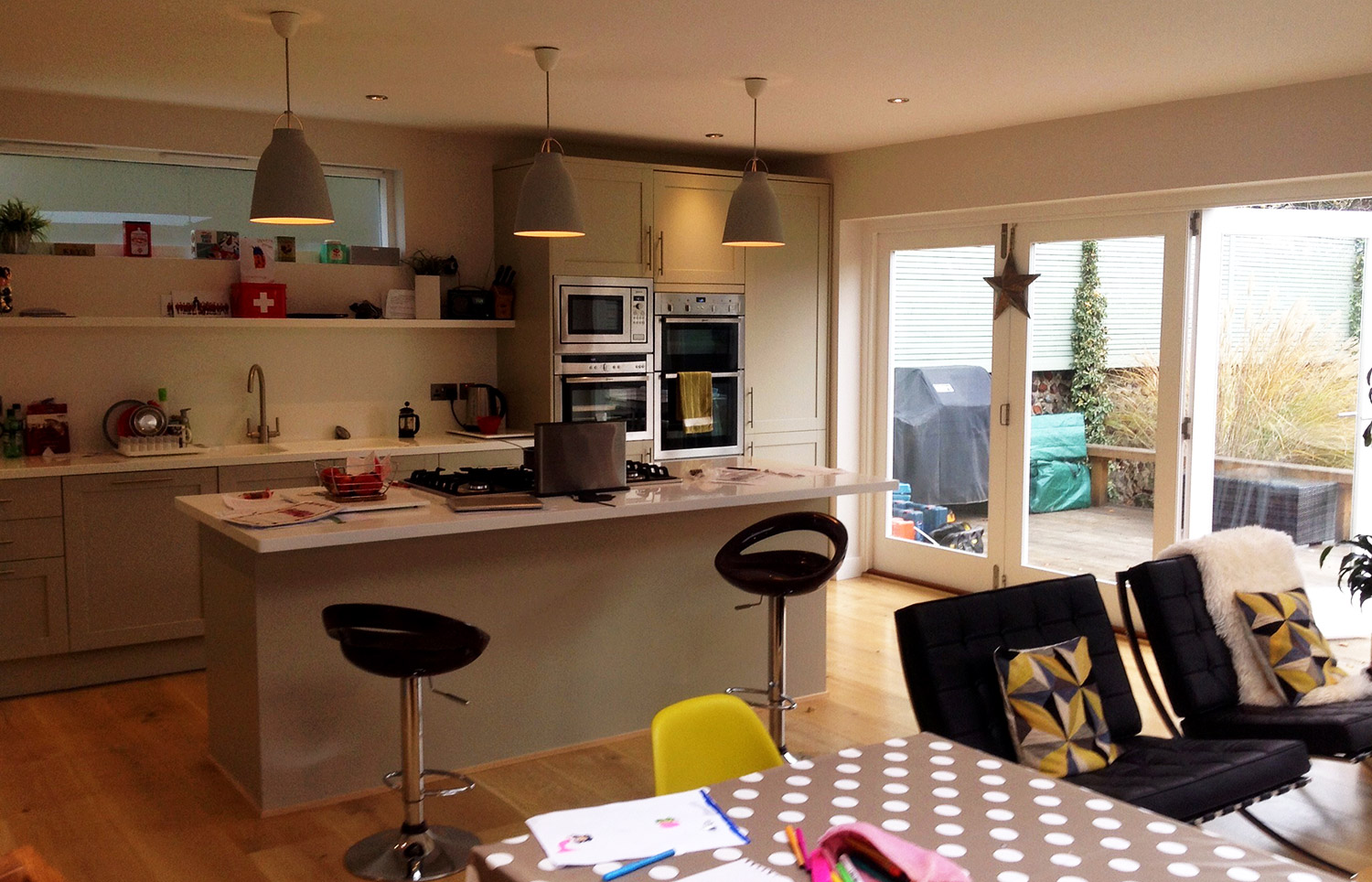 DOMESTIC WORKS
Whereas we predominantly work on commercial properties, we have in the last five years, taken on a number of high end domestic jobs. Over time we've found ourselves taking on more and more of these types of projects and now have a steady stream of exciting domestic work.
In collaboration with Damon Webb of Chalk Architecture, we can offer creative and top quality work on everything from smaller kitchen or bathroom refurbs, to larger extensions, loft conversions, basement works, gardens and even restyling of entire properties. As long as it has a creative edge, we're happy to help.
When it comes to domestic work we offer a full project management service. This allows us to use our vast web of contacts to supply all of the quality materials and tradesmen required to facilitate the build from its conception to the day it's completed. Initially, these jobs came at the request of our more regular clients, whereas now they figure as a large part of our workload.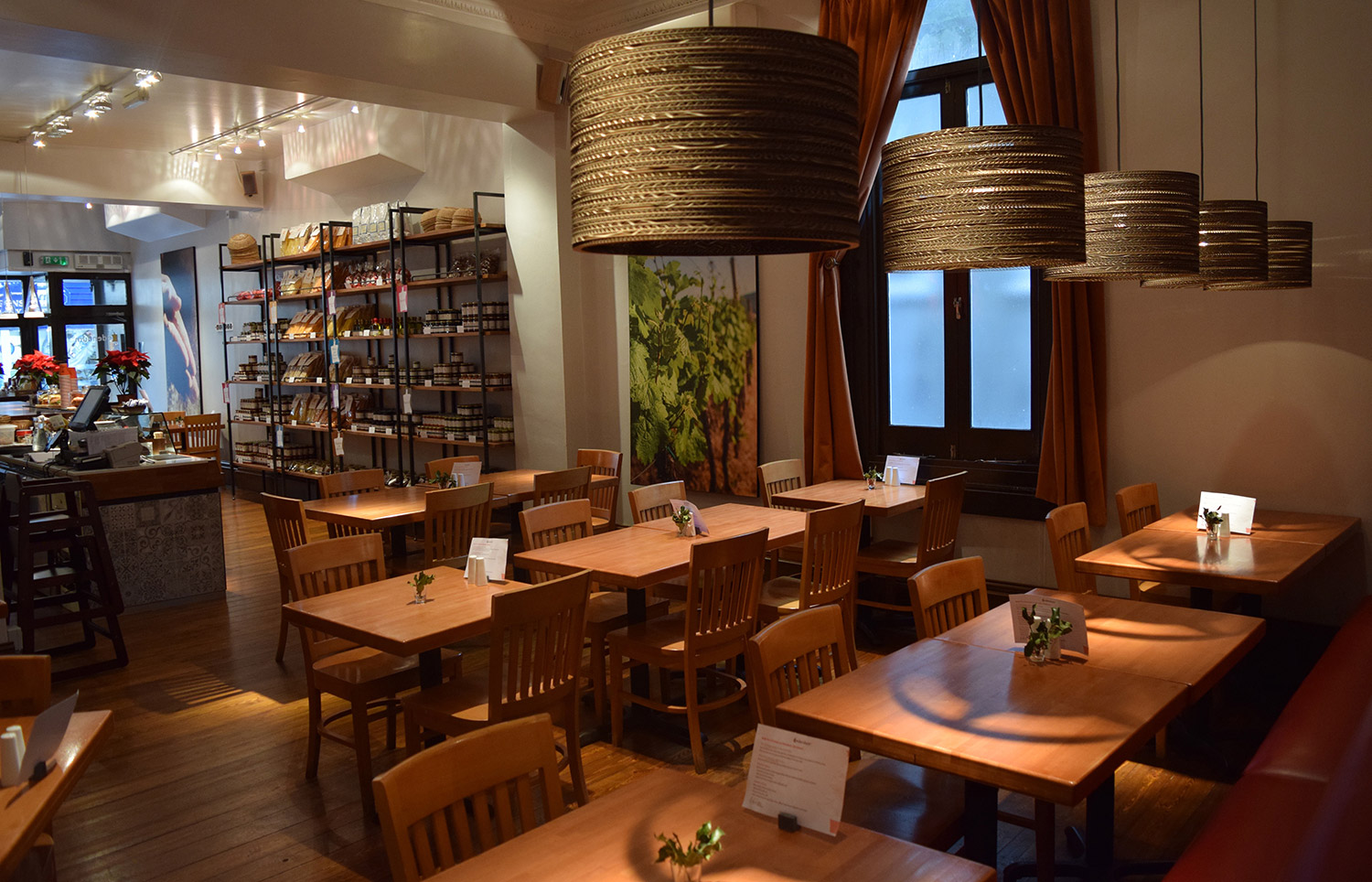 SHOPFITTING
Over the last 20 years we have worked on a varied range of projects, offering our shopfitting services to businesses across the south. During this time we've offered our services to bars, restaurants, hotels, cafes, a variety of retail outlets, hairdressers and pop-up venues.
Thanks to our large network of tradesmen. suppliers, and architects, we're able to take on every aspect of the job, offering clients a complete service from start to finish. We've grown as a business and now have a reputation for being able to take a tired premises, and transform it into an artistic and unique space, setting it apart from other similar businesses.
 Here at Barracuda we're incredibly proud of our vast portfolio of creative, innovative and unique designs. We offer a shopfitting service that covers a huge range of different types of properties, from pubs, bars, cafes and restaurants to hotels, shops, hairdressers and even pop-up venues. In the two decades since we began we have built up a network of highly skilled and reliable tradesmen, suppliers, architects and designers, meaning we can take on tasks of any size, from small artistic installations to giant, structural jobs. So long as there is a creative edge, we're interested.
We can tap into our many years of experience to ensure that each and every client's specific needs are being met. When carrying out shopfitting work, we can offer a full project management service, enabling us to take on every single aspect of the job. We can supply the following work with ease:
We pride ourselves in always putting together the right team to enable us to ensure that we achieve the goals of our clients. We can work with a loose idea that a client has, turning a general concept into reality, however, we're just as adept at working closely to a plan drawn up by an architect or designer.
 If you have a project in mind but don't want the stress of managing it yourself, then we can offer a full project management service. Whether you require work on a domestic or commercial property, our team of experts is on hand to help your vision become a reality. We can tap into our extensive network of designers, architects, skilled craftsmen and suppliers, to allow us to carry out the job from start to finish with ease. Once it's all planned out you can simply hand us the keys and we'll go in and carry out the job in full.
We pride ourselves on providing clients with a bespoke service, from concept to completion, offering high standards of workmanship, even when faced with the tightest of Licensed Trade deadlines.
Our project management package enables us to work from start to finish, taking care of each and every aspect of the job. Here at Barracuda we can supply a range of services including scaffolding, ground works, structural works, roofing, electrical contractors, plastering, plumbing and heating engineers, tiling, decorators, carpentry, flooring, workshop based joinery, metalwork fabrication, glazing, garden design, upholstery and soft furnishings.
Barracuda Shopfitting Ltd
Newlands, Newham Lane, Steyning, West Sussex BN44 3LR
Tel / Fax +44 (0)1273 331066
Dave 07775 683848
Email: info@barracudashopfitting.com
Company Registration Number 05711498 VAT Number 750 117171